We do things a little
differently
around here.
Here's what sets us apart.

ROI GUARANTEE

To us, success is based on increasing your sales—plain and simple—so we go above and beyond to guarantee a 4X ROI in gross profit.

DATA & TECHNOLOGY
Our Elevation Platform identifies actionable in-market data and connects qualified car buyers and service shoppers to your dealership.

SUPPORT

Dedicated sales agents and account managers are available to help you win and retain more customers.

PRICING & PACKAGES
Because we're former dealers ourselves, we understand that you are looking for the most beneficial marketing options. That's why our partnership offers custom packages.

SERVICES APPROACH
We cut to the chase and start by determining how many cars you want to sell and service. It's not about how many "leads" we can generate for you, but actual sales and service profit.

OUR REPUTATION

We think like a dealer because we were founded by a dealer. We are "car people" who discovered a more efficient way to connect dealerships with customers, and here we are 15-plus years later.

CONTENT STRATEGY

We back up the data with engaging content that drives you the traffic your business needs.
VENDOR CERTIFICATIONS
DEALER MANAGEMENT SYSTEMS AND DEALER CRM SYSTEM CERTIFICATIONS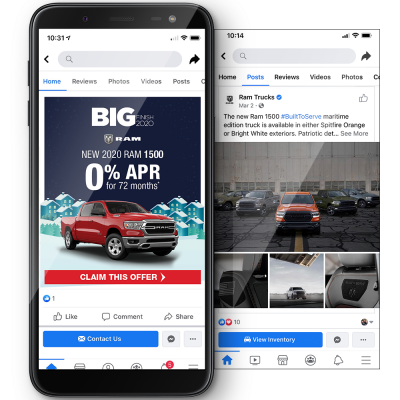 WE KNOW YOUR TIME IS VALUABLE.
Have 15 minutes? Let us show you how we can increase your ROI in gross profits by 4X, guaranteed.
"Unlock the power of actionable in-market data to seamlessly connect your dealership with qualified car buyers and service shoppers."